Physicians' adoption of outpatient electronic health records
The New England Journal of Medicine recently published the results of a national survey of physicians and their attitudes about EHR.
Few interesting statistics of the survey are:
Only 1.5% of all US. Hospitals have full Electronic Records in place.
Four percent of physicians reported having an extensive, fully functional electronic-records system, and 13% reported having a basic system.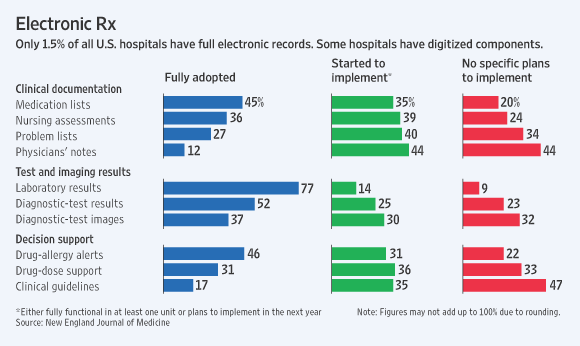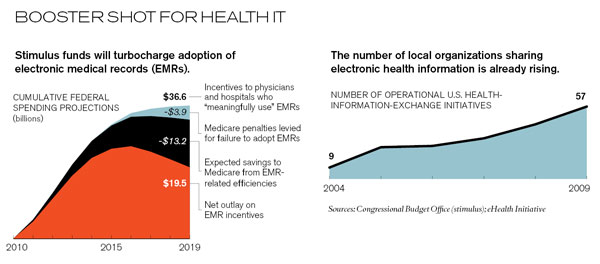 Physicians that have adopted are seeing the value in patient safety, operational effectiveness and cost.